Customized facials, Eco-fin paraffin alternative treatments, and full body waxing services available.

We are now offering facials using Skin Script. This professional, natural and cruelty-free skincare line uses a wide array of high quality, paraben-free ingredients including retinols, salicylics, and natural fruit enzymes to curate a completely customizable facial experience for every skin type! All of the products are chirally correct, meaning the molecules in the products have been modified to match the skin's molecules, resulting in better absorption and less irritation. Whether your skin is hyper sensitive, acne-prone, or aging gracefully, our esthetician will be able to create a personalized regimen that's right for you!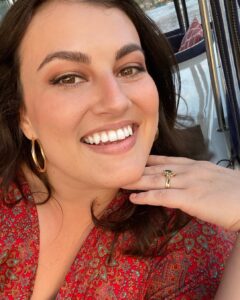 Katie Wilson
FT-10211433
Born and raised in Los Angeles, California, Katie grew up in an area dominated by the beauty industry. She quickly realized her passion for helping people feel and look their best, and knew she needed to join the field. She moved to Grants Pass in 2019 and enrolled at the Phagan's Grants Pass College of Beauty where she earned her certification in waxing and aesthetics. While receiving one of her services, you will be met with a highly professional, clean, and comfortable experience! Deeply motivated by the satisfaction and happiness of her clients, she is sure to make you feel beautiful!