Kirsty Hicks
LMT #23646
Kirsty was born and raised in the Rogue Valley. She has always had a passion for learning
about the human body and how it worked. While attending RCC's Massage Therapy program, Kirsty interned with Blake Knight to further develop her skills.
Kirsty combines modalities for an integrated therapeutic approach to give each client
customized bodywork. Kirsty specializes in deep tissue massage.
In the words of one of her clients, "Kirsty is outstanding at 'deep tissue'. Not only does she identify problem areas, she strategically attacks them."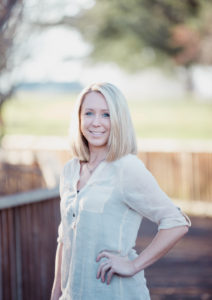 Danielle Bonney
LMT #20067
Danielle is a graduate of the Ashland Institute of Massage. She specializes in Swedish relaxation massage with a therapeutic touch. She was voted in Medford's Top 5 Massage Therapists in 2015 and 2016.
She uses different modalities, such as deep tissue, myofascial release, and PNF stretching to tailor her sessions to each client's needs.
She has experience working with many different issues, including scoliosis, whiplash, carpel tunnel symptoms, and headaches. Danielle also offers prenatal massage, helping to relieve tension and ease pressure in the lower back, hips, and shoulder areas.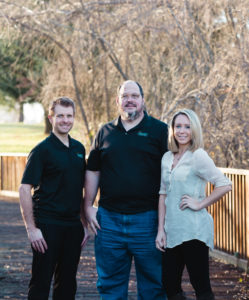 Rick Dowling
LMT #20026
Rick uses a mixture of Therapeutic, Deep Tissue and Myofascial Release techniques, and has experience with clients who are post-surgical, have had a joint replacement, or suffer with arthritis. He specializes in returning balance and proper function to muscles that are over- or under-working.
Because of Rick's past injuries and experiences with massage, he can relate to many problems that clients are having, both physical and emotional. He uses techniques that he feels will help the individual client so each visit might not be the same as the previous session.
Rick has taken advanced training classes in Myofascial Release for head/neck, headaches, spine, ribs, and TMJ.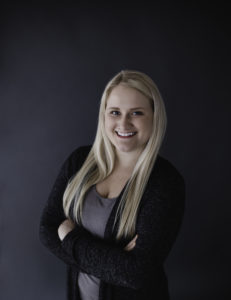 Bekah White
LMT #22636
Bekah graduated from the Ashland Institute of Massage. She is a therapeutic LMT who specializes in deep tissue and myofascial release. She uses these modalities, along with Swedish techniques, to help increase range of motion, and decrease pain and discomfort. Bekah was voted Medford's #2  Favorite Massage Therapist in 2017.
Bekah often incorporates Cupping therapy into her treatments when needed. Cupping relaxes your muscles and is great for stimulating the flow of blood and lymph to problem areas. It is often helpful for our clients with back and muscle pain, poor circulation, anxiety, or other aches.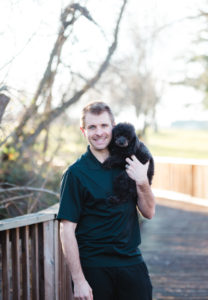 Blake Knight
LMT #20099
Blake specializes in deep tissue and myofascial release techniques. His work is a great asset to our clients who are overcoming chronic postural and pain patterns, as well as acute injuries. Blake is known for his use of Gua Sha (instrument-assisted soft tissue manipulation) to help break down scar tissue, increase range of motion, and decrease pain. He is also an FMT Certified RockDoc offering RockTape kinesiotaping as an integral or stand-alone treatment.
Massage has always been a pillar in Blake's life. He has personally experienced life-changing results from massage therapy and has developed a passion for helping others attain a greater level of fitness and enjoy a healthier and happier body. Blake has won Medford's #1 Favorite Massage Therapist every year since 2014.
Photos by Woven Dreams Photography